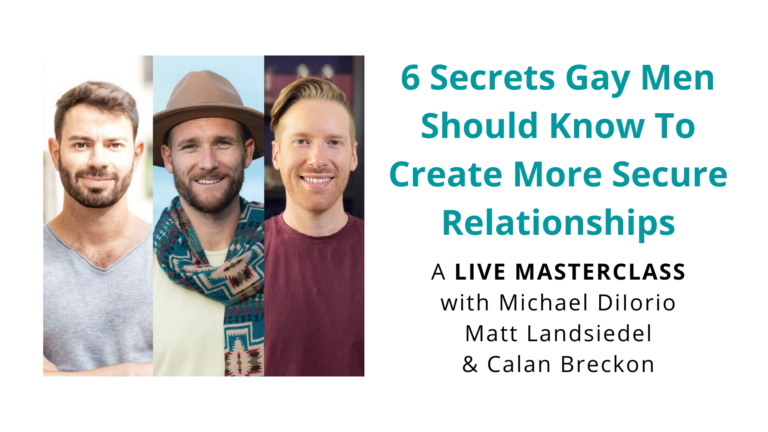 In this masterclass, You'll learn:
– 1 –
How authenticity affects your relationships
– 2 –
Understanding and reframing rejection
– 3 –
Why vulnerability is so important for building healthy relationships
– 4 –
How to stop feeling overwhelmed when it comes to dating
– 5 –
How to start building a stable community and reliable connections
…and much more!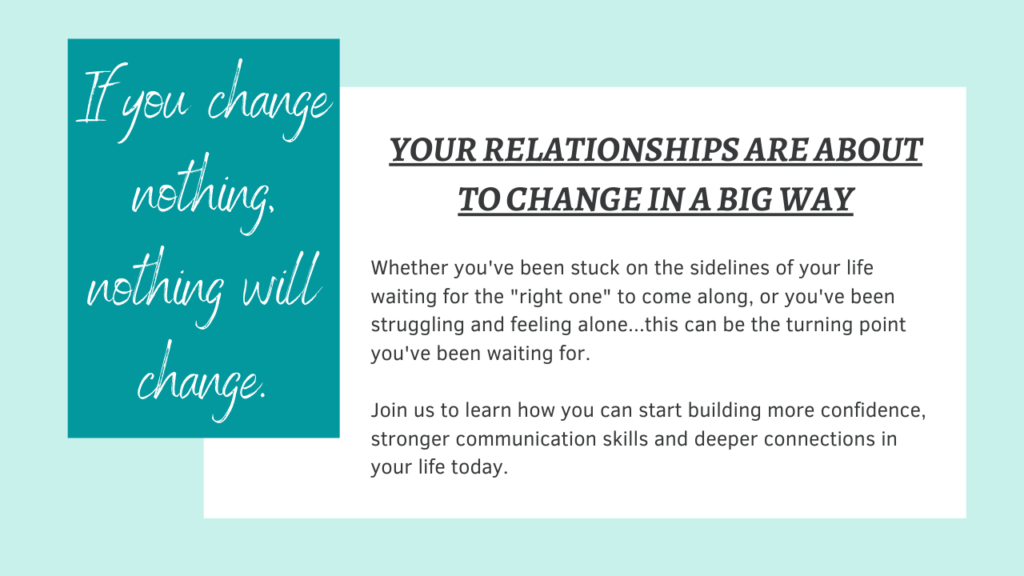 This masterclass is a must attend if...
A personal invitation from Michael, Matt and Calan
If we haven't already met, let us introduce ourselves. We are Michael DiIorio, Matt Landsiedel and Calan Breckon and we run the Gay Men Going Deeper podcast as well as the Gay Men's Brotherhood private support group for gay men on Facebook.
Collectively we have over 40 years of coaching experience and we're on a mission of building a conscious community for gay men to connect with each other while on their personal development journey. The community aims to offer inspiration, support, connection, healing, and a safe space to show up just as you are.
Look, we like to keep it real so here it is, all three of us can speak to the incredible transformation that comes from deeply connected and genuine relationships. We're all recovering "lone wolves" that struggled with finding true community and trust in relationships. After decades of struggling, we figured out a few key foundational pieces you need to know in order to create more secure relationships in your life. This brand new masterclass is a culmination of our combined knowledge about connection, community and relationships and we cannot wait to share it with you!
If you're committed to making this the year you finally build deeper and more meaningful connections, we can't wait to help you get there faster than you ever thought possible. Put yourself at the top of your list this year and join us as we help to guide you on how to build better relationships in your life.
See you there,
Michael, Matt and Calan